Quick Facts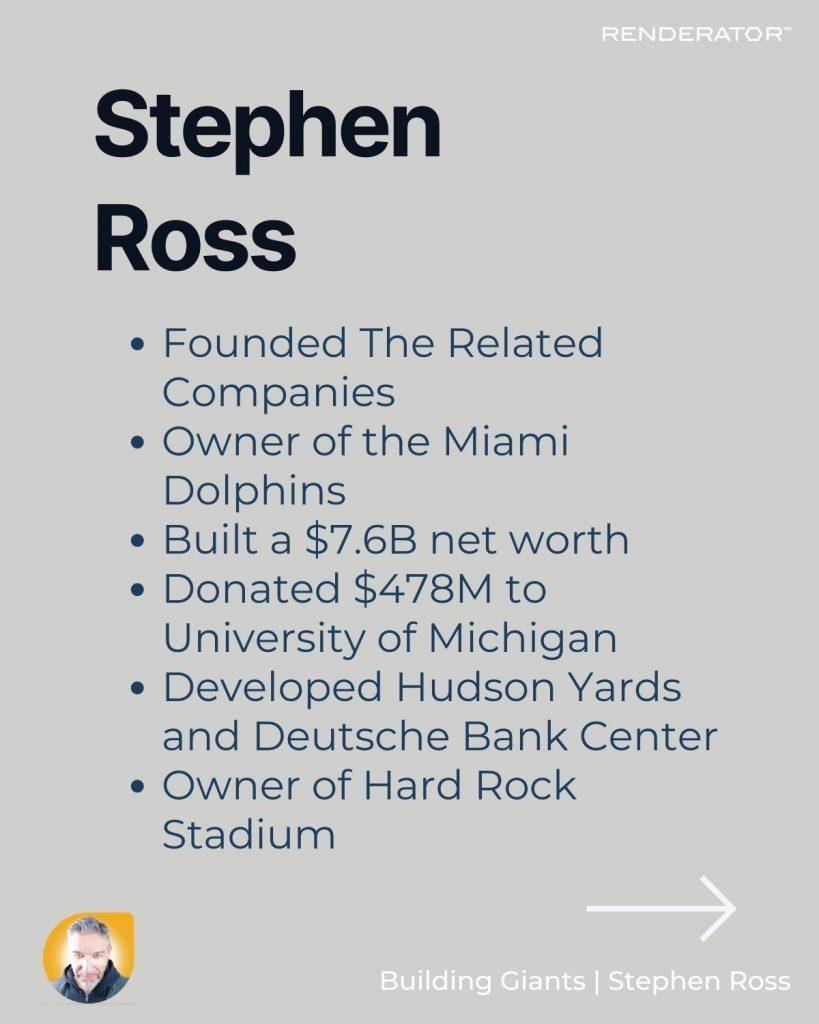 ---
Visionary Thinking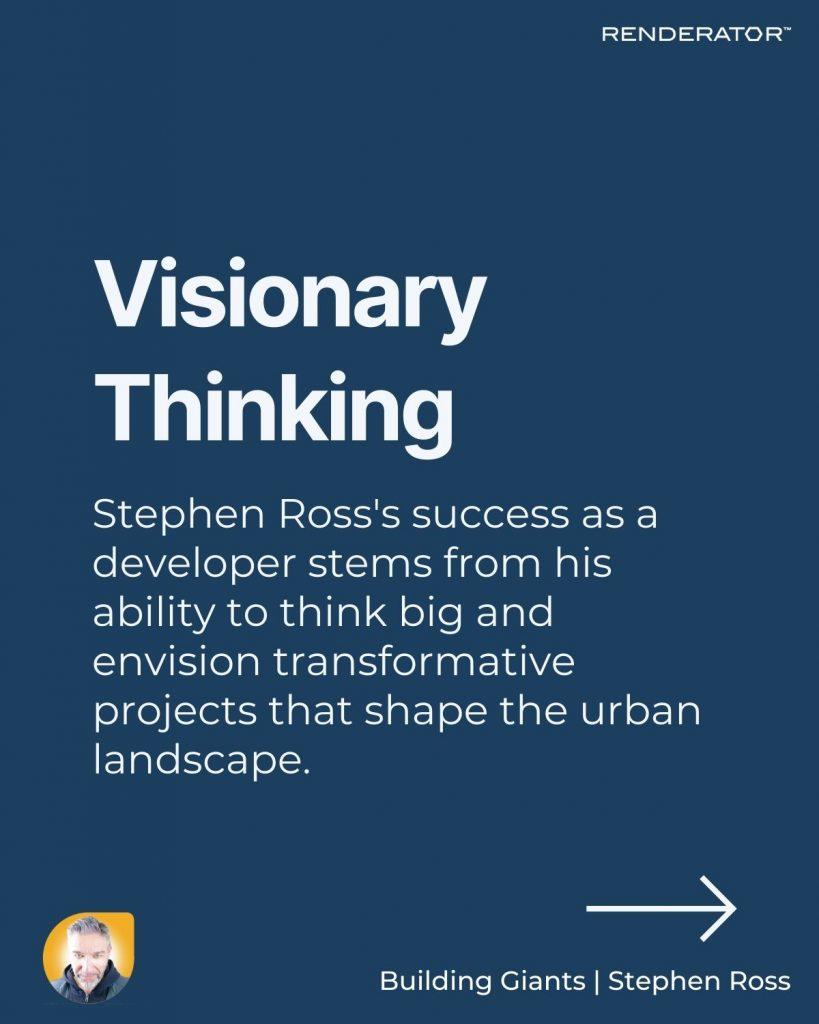 Stephen Ross is known for his ability to envision transformative real estate projects.
As the founder and majority owner of The Related Companies, Ross led the development of numerous large-scale, mixed-use projects, such as the Deutsche Bank Center in New York, CityPlace in West Palm Beach, and the 26-acre Hudson Yards project on Manhattan's west side.
The company's portfolio, valued at over $15 billion, includes mixed-use, residential, retail, office, trade show, and affordable properties​1​.
Innovation in Financing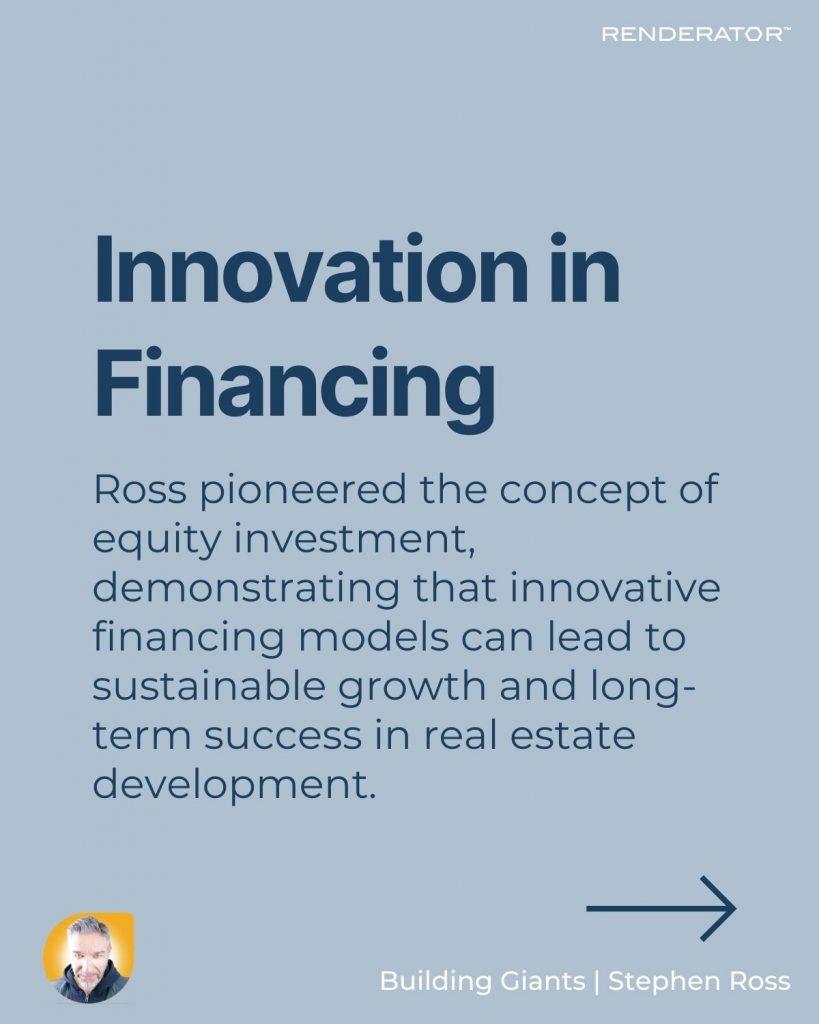 One of Stephen Ross's significant breakthroughs as a developer was his innovative approach to real estate financing.
He introduced the concept of "equity investment" to the industry, where developers retain ownership stakes in their projects even after their completion.
This approach allowed Related Companies to maintain a long-term interest in the properties they developed, leading to sustainable growth and profitability.
Urban Revitalization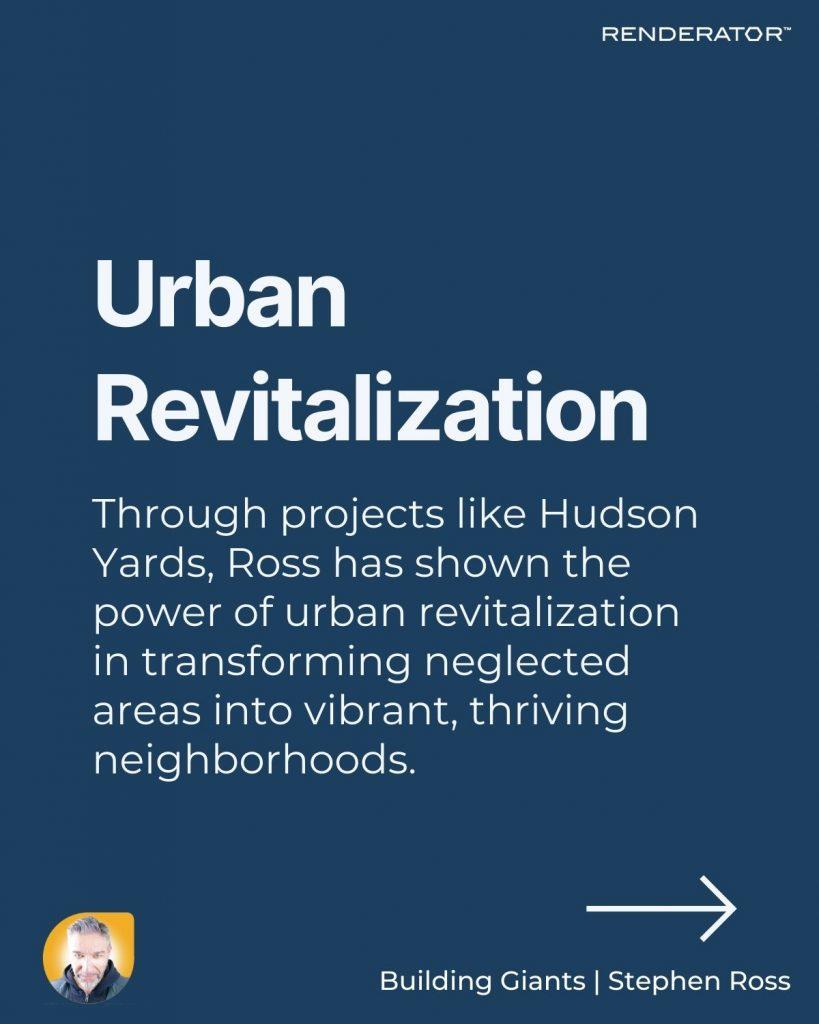 One of the most notable breakthroughs in Stephen Ross's career was the development of Hudson Yards in Manhattan, New York.
Hudson Yards is an ambitious project that transformed a formerly underutilized area into a vibrant and dynamic neighborhood.
It involved the construction of high-rise residential towers, commercial spaces, cultural venues, and public parks.
The development of Hudson Yards established Stephen Ross and Related Companies as leaders in large-scale urban revitalization projects.
Iconic Architecture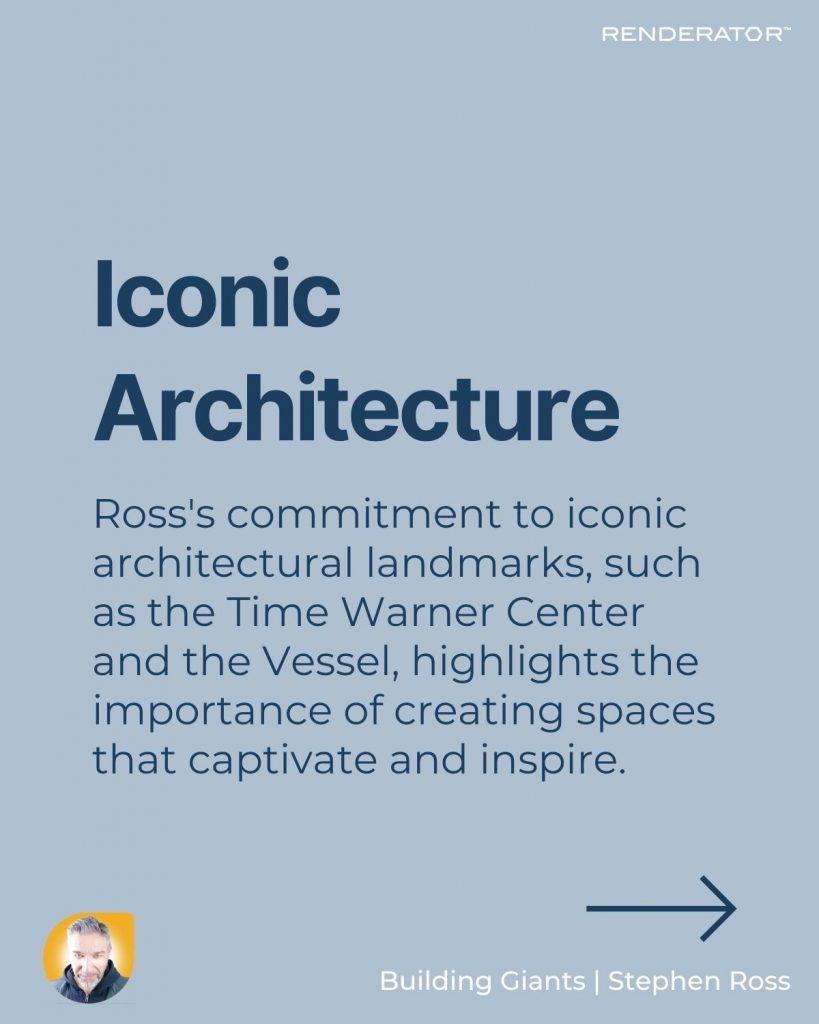 Stephen Ross has been instrumental in commissioning and developing several architectural landmarks that have become iconic symbols of their respective cities.
Notable examples include the Time Warner Center in New York City, which combines luxury residences, offices, and retail spaces, as well as the acclaimed "Vessel" structure, an interactive landmark in Hudson Yards.
Sustainability Leadership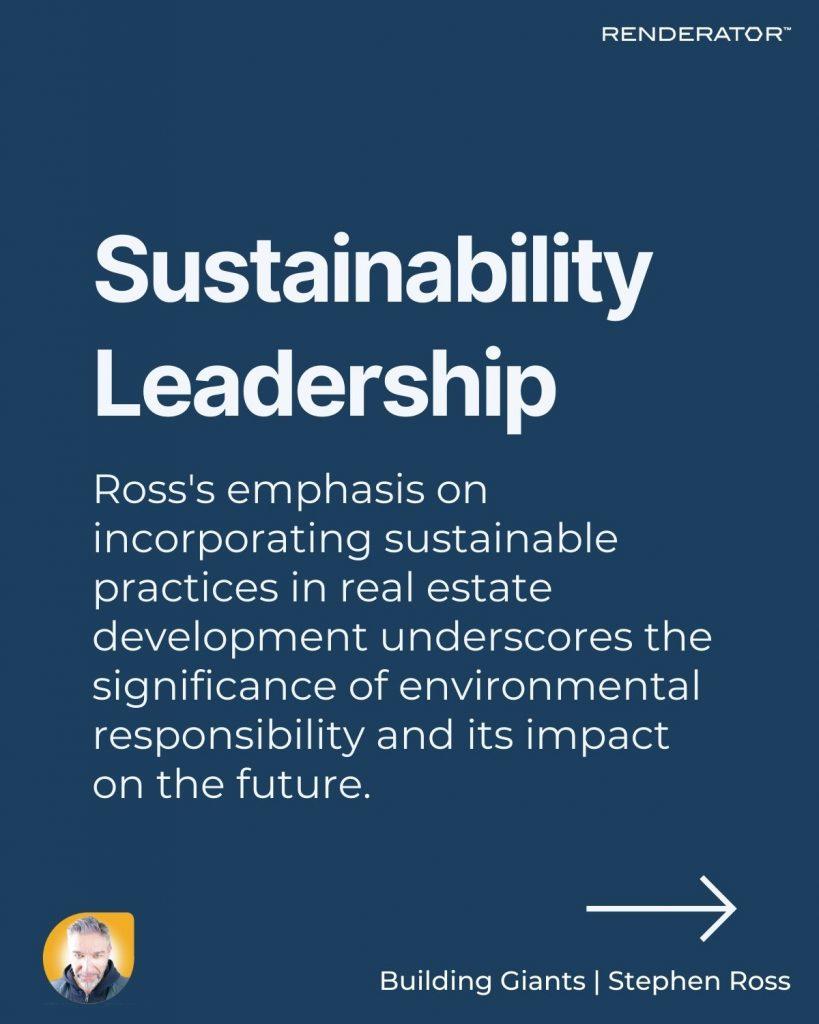 Another breakthrough associated with Stephen Ross and Related Companies is their commitment to sustainable and environmentally friendly building practices.
Ross has emphasized the importance of incorporating sustainability features into their developments, such as energy-efficient systems, green spaces, and LEED (Leadership in Energy and Environmental Design) certifications.
This commitment to sustainability has helped set new industry standards and contributed to the overall advancement of green building practices.
Diversification Strategies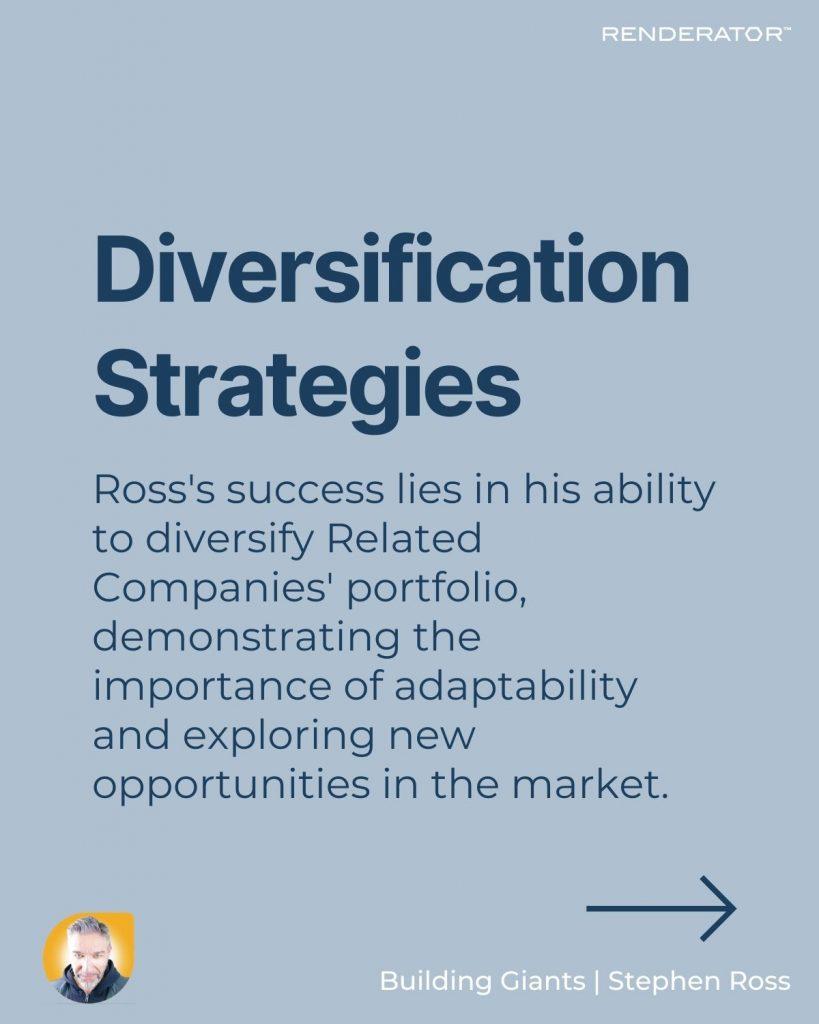 Under Stephen Ross's leadership, Related Companies expanded beyond traditional real estate sectors and diversified its portfolio.
The company ventured into mixed-use developments, luxury residential properties, retail spaces, and hospitality projects.
This strategic diversification allowed Related Companies to adapt to changing market conditions and establish a strong presence in various segments of the real estate industry.
Philanthropic Impact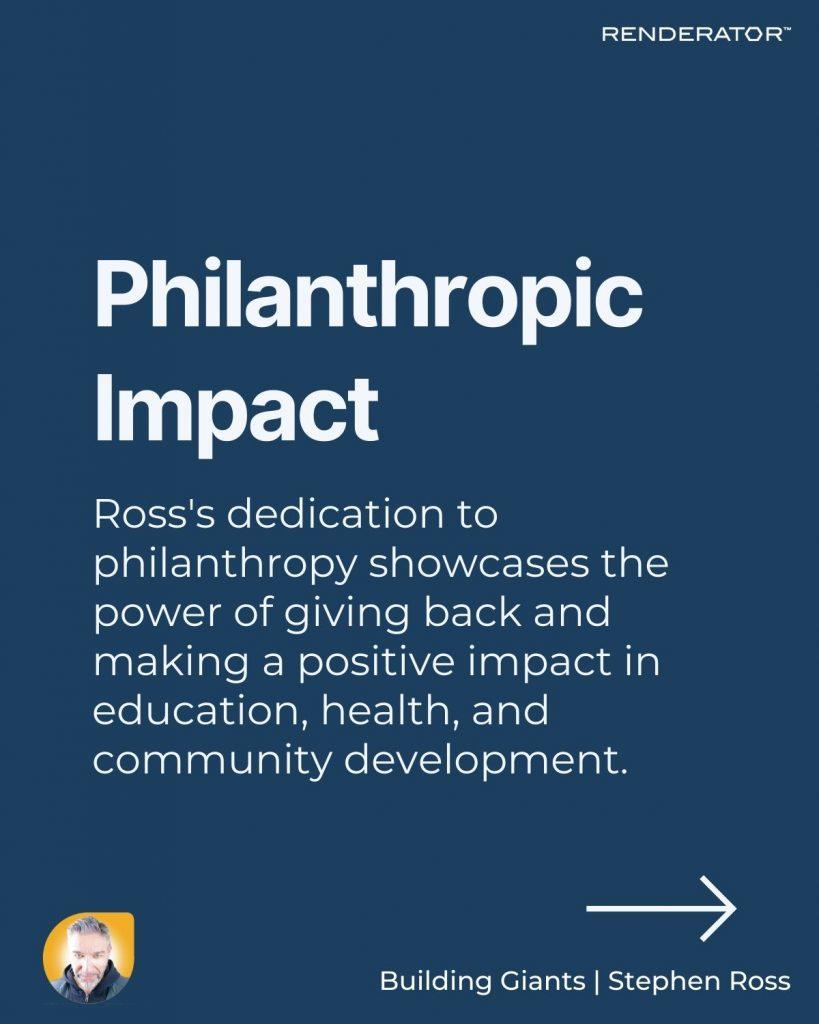 Stephen Ross has been actively involved in philanthropic endeavors.
In 2004, he donated $100 million to the University of Michigan's business school, which was subsequently renamed the Stephen M. Ross School of Business.
He has also made significant contributions to various organizations and initiatives focused on education, health, and community development.
Team Building and Collaboration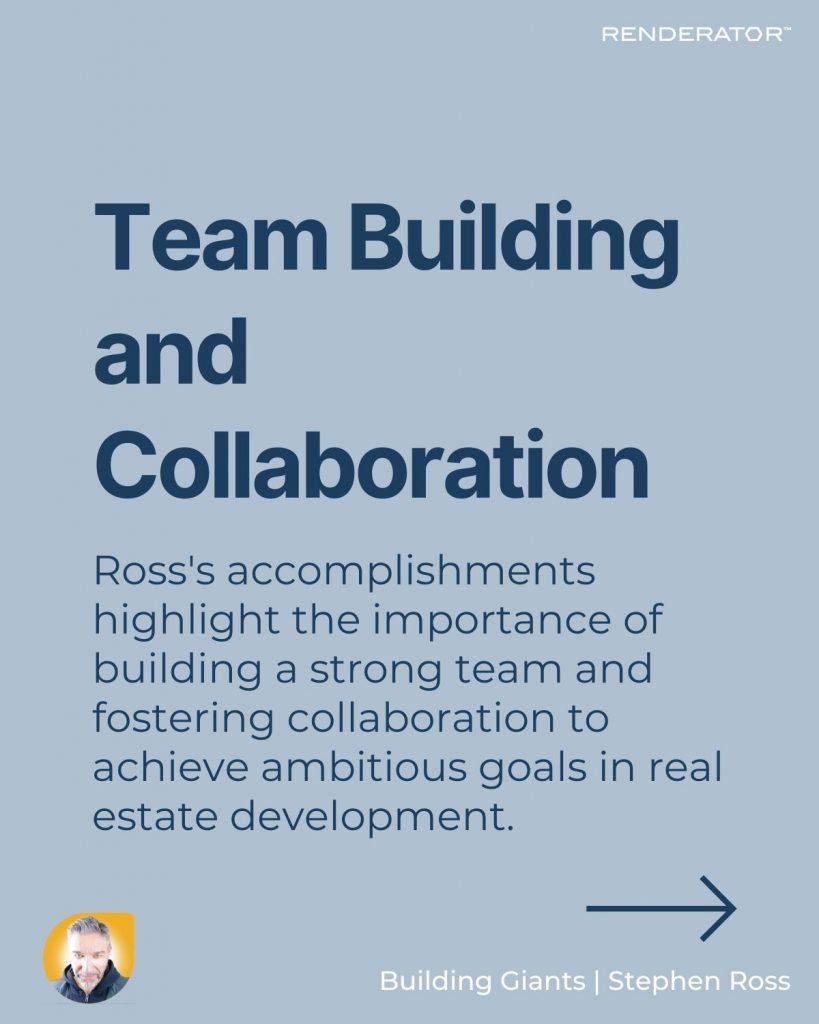 Ross's accomplishments highlight the importance of building a strong team and fostering collaboration to achieve ambitious goals in real estate development.
As the leader of The Related Companies, Ross has built a team of approximately 2,000 employees.
The company's success in executing large-scale, complex development projects is a testament to the importance of teamwork and collaboration​1​.
Perseverance and Resilience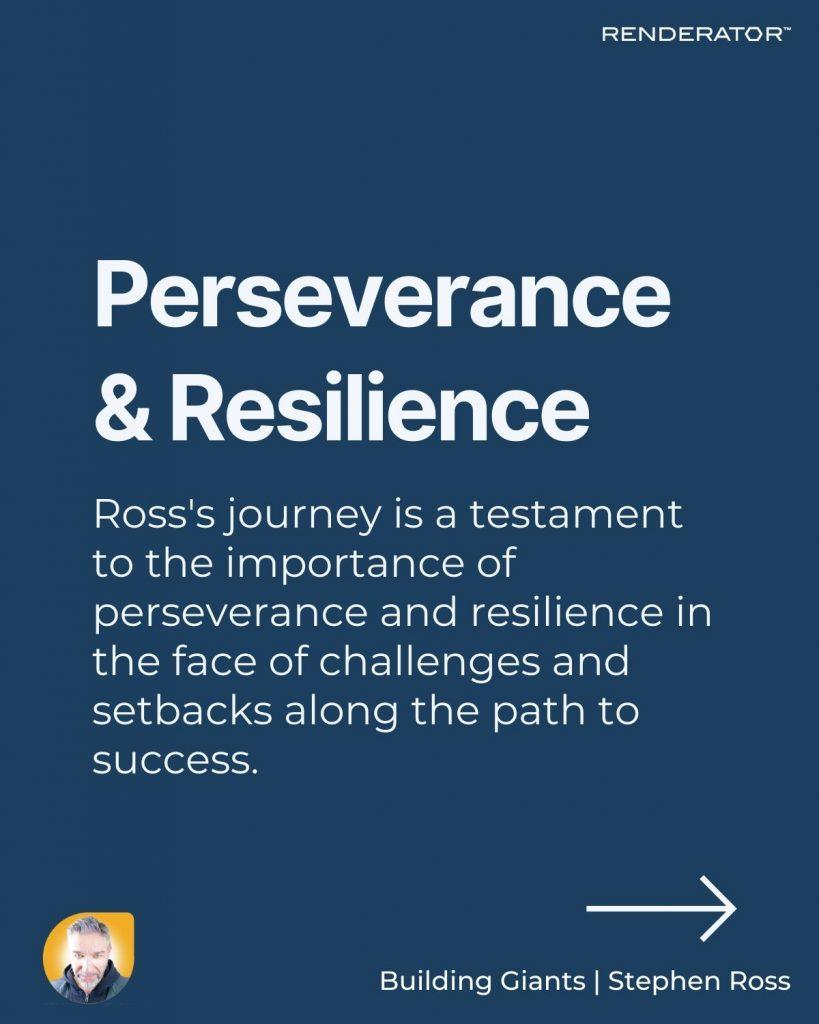 Ross's journey is a testament to the importance of perseverance and resilience in the face of challenges and setbacks along the path to success.
Ross's career is marked by perseverance and resilience.
He was fired from his job in 1972 and started his own company with a $10,000 loan from his mother.
His company, The Related Companies, is now a global leader in real estate development​1​.
Legacy and Inspiration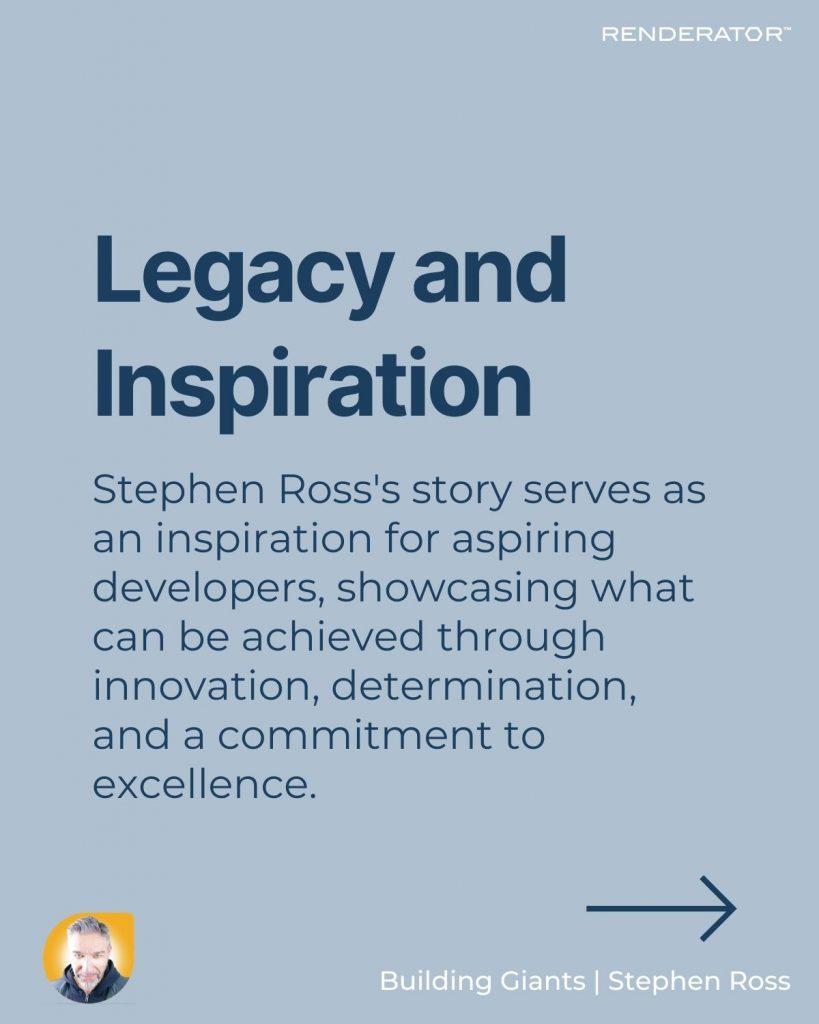 Stephen Ross's story serves as an inspiration for aspiring developers, showcasing what can be achieved through innovation, determination, and a commitment to excellence.
Ross's story serves as an inspiration for aspiring developers.