Quick Facts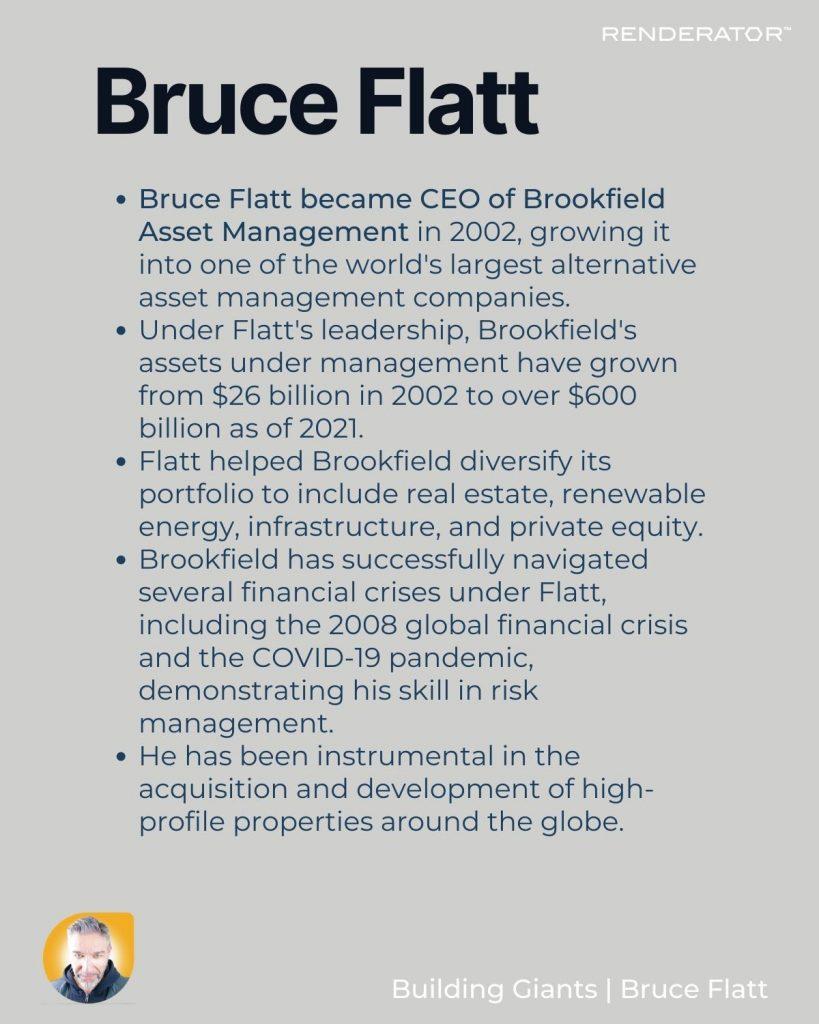 ---
Expanding Your Horizon: Growth in Assets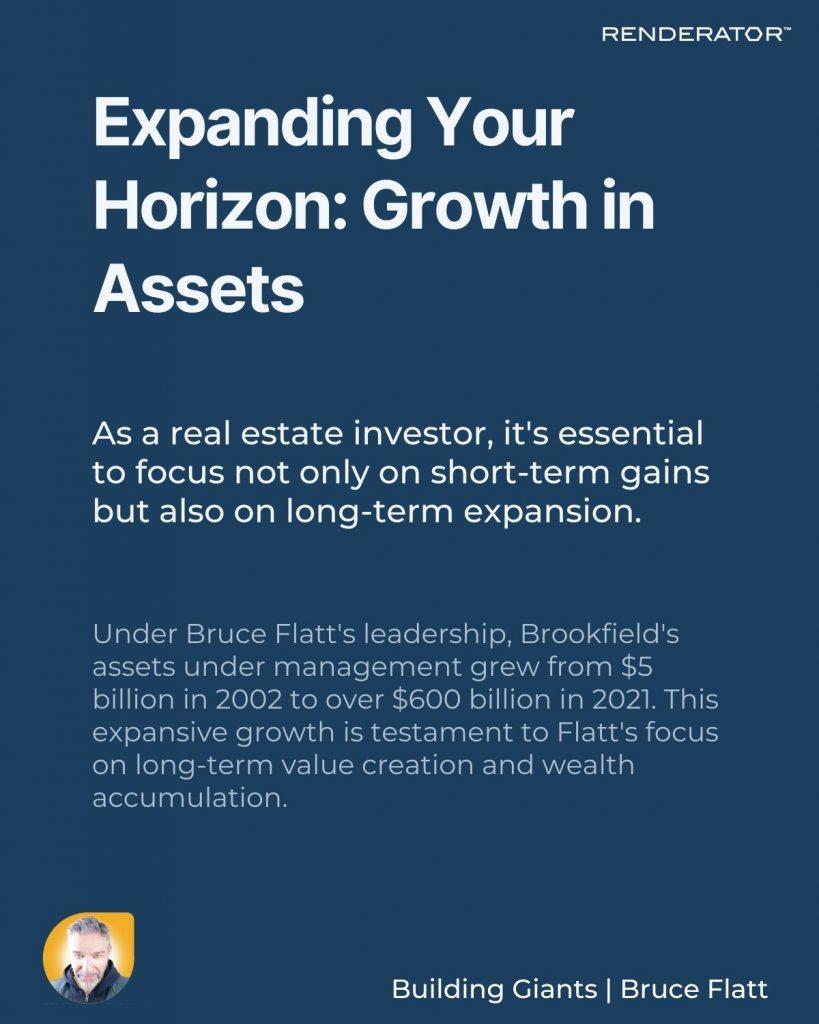 As a real estate investor, it's essential to focus not only on short-term gains but also on long-term expansion.
Under Bruce Flatt's leadership, Brookfield's assets under management grew from $5 billion in 2002 to over $600 billion in 2021. This expansive growth is a testament to Flatt's focus on long-term value creation and wealth accumulation.
Harnessing Diversity: Investment Portfolio Diversification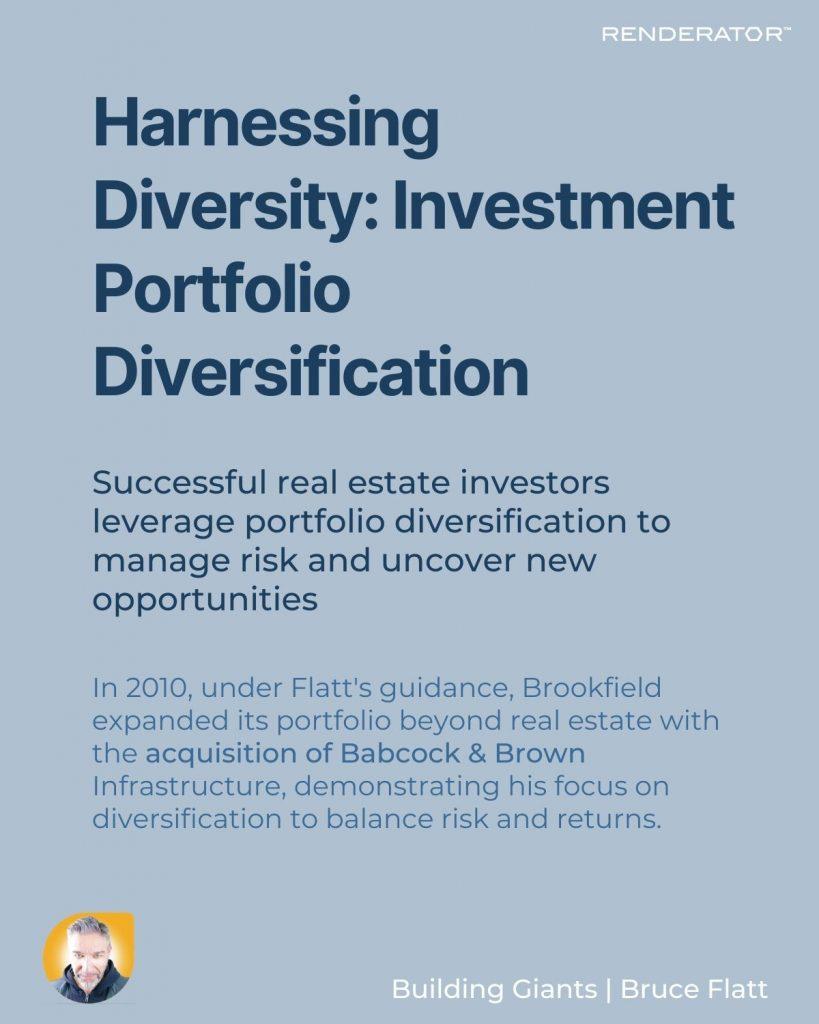 Successful real estate investors leverage portfolio diversification to manage risk and uncover new opportunities
In 2010, under Flatt's guidance, Brookfield expanded its portfolio beyond real estate with the acquisition of Babcock & Brown Infrastructure, demonstrating his focus on diversification to balance risk and returns.
Embracing Globalization: Expanding Reach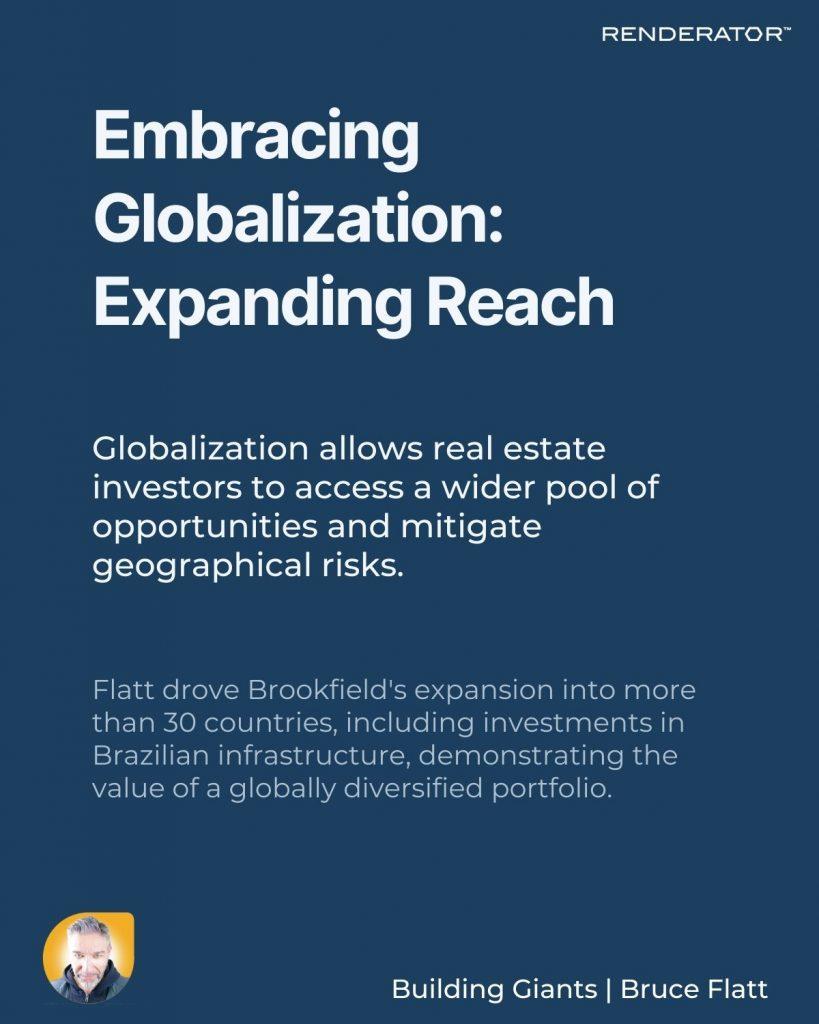 Globalization allows real estate investors to access a wider pool of opportunities and mitigate geographical risks.
Flatt drove Brookfield's expansion into more than 30 countries, including investments in Brazilian infrastructure, demonstrating the value of a globally diversified portfolio.
Navigating Storms: Resilience through Crises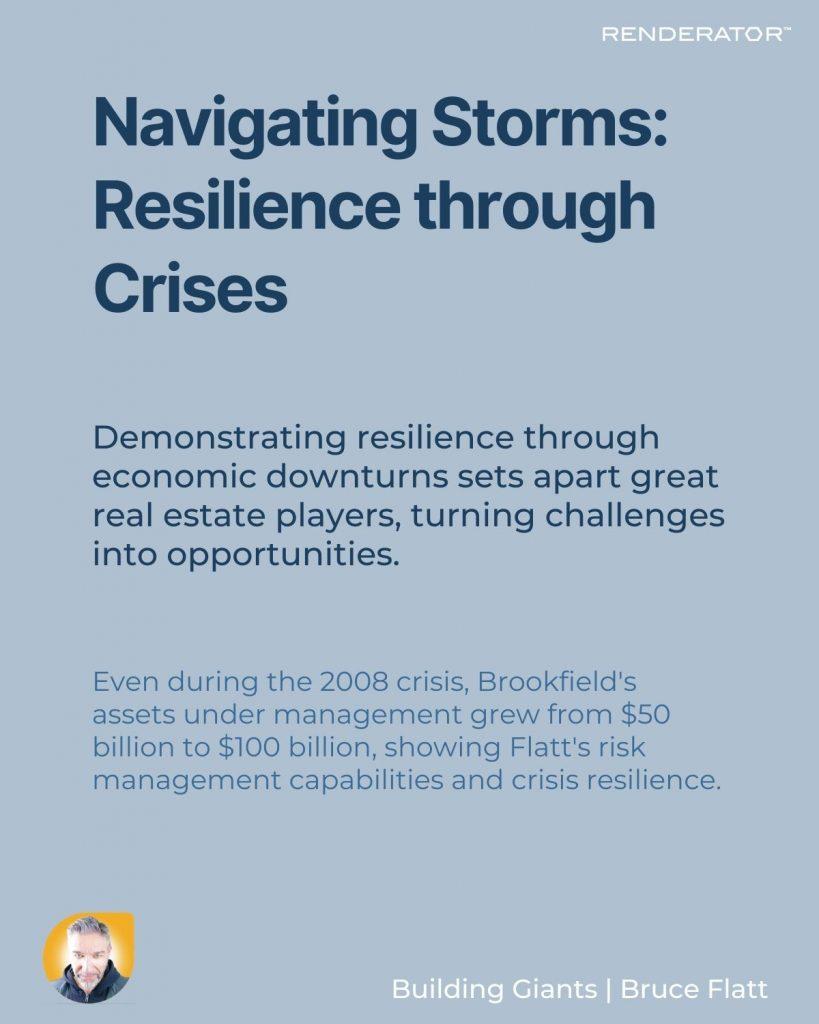 Demonstrating resilience through economic downturns sets apart great real estate players, turning challenges into opportunities.
Even during the 2008 crisis, Brookfield's assets under management grew from $50 billion to $100 billion, showing Flatt's risk management capabilities and crisis resilience.
The Art of Acquisition: Major Investments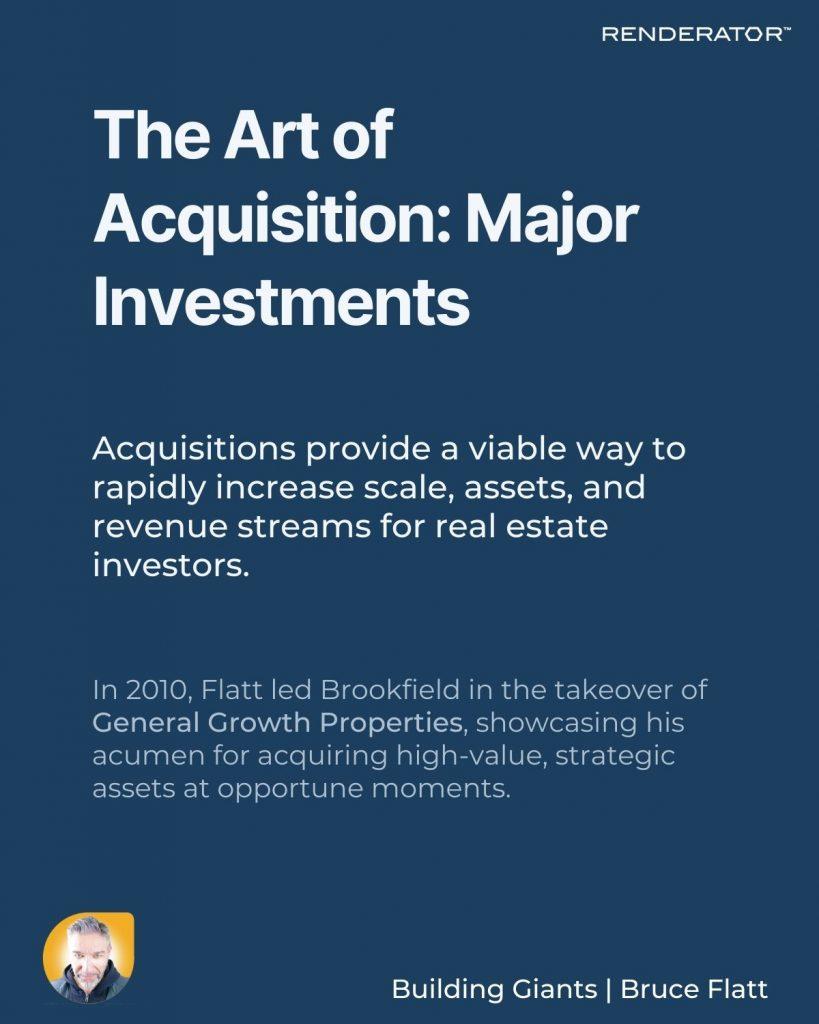 Acquisitions provide a viable way to rapidly increase scale, assets, and revenue streams for real estate investors.
In 2010, Flatt led Brookfield in the takeover of General Growth Properties, showcasing his acumen for acquiring high-value, strategic assets at opportune moments.
Enhancing Shareholder Value: Driving Returns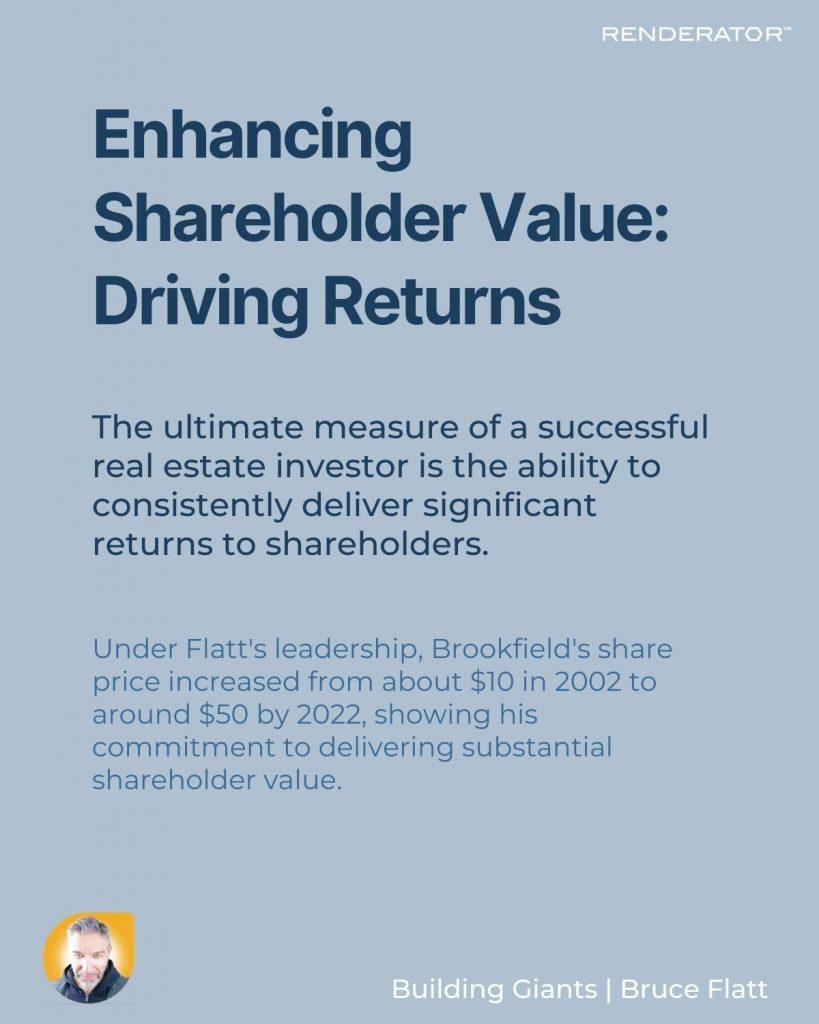 The ultimate measure of a successful real estate investor is the ability to consistently deliver significant returns to shareholders.
Under Flatt's leadership, Brookfield's share price increased from about $10 in 2002 to around $50 by 2022, showing his commitment to delivering substantial shareholder value.
Investing in the Future: Embracing Sustainability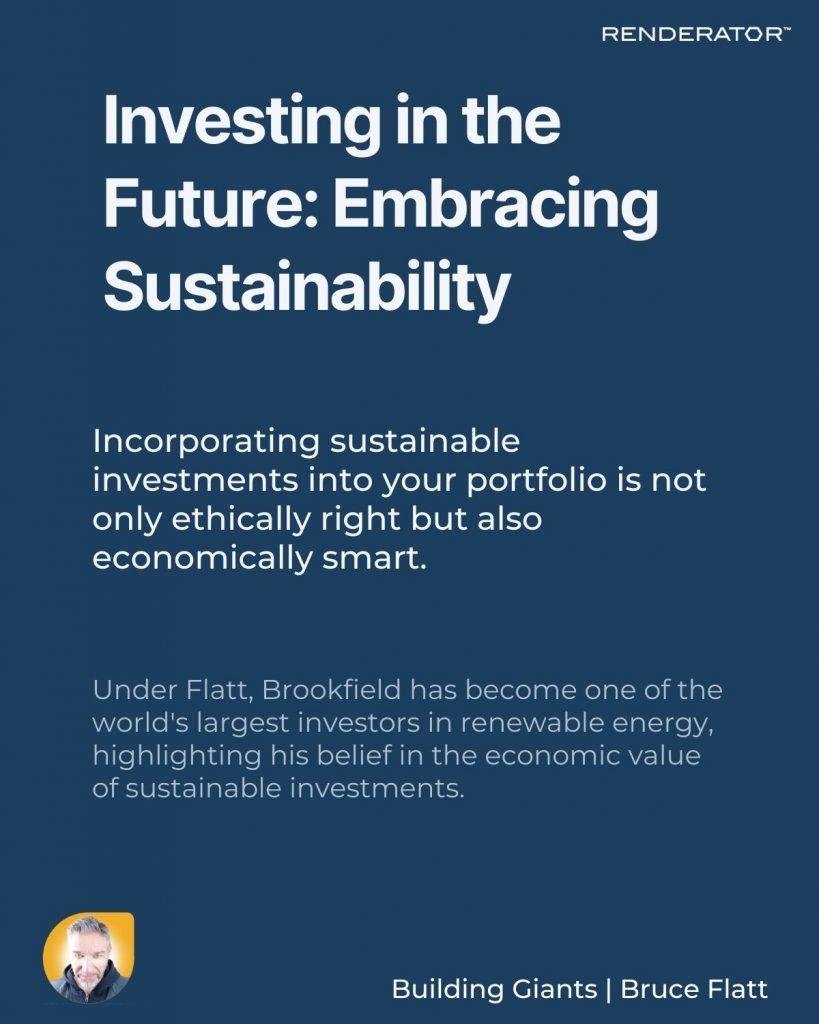 Incorporating sustainable investments into your portfolio is not only ethically right but also economically smart.
Under Flatt, Brookfield has become one of the world's largest investors in renewable energy, highlighting his belief in the economic value of sustainable investments.
Building a Strong Team: Fostering Employee Growth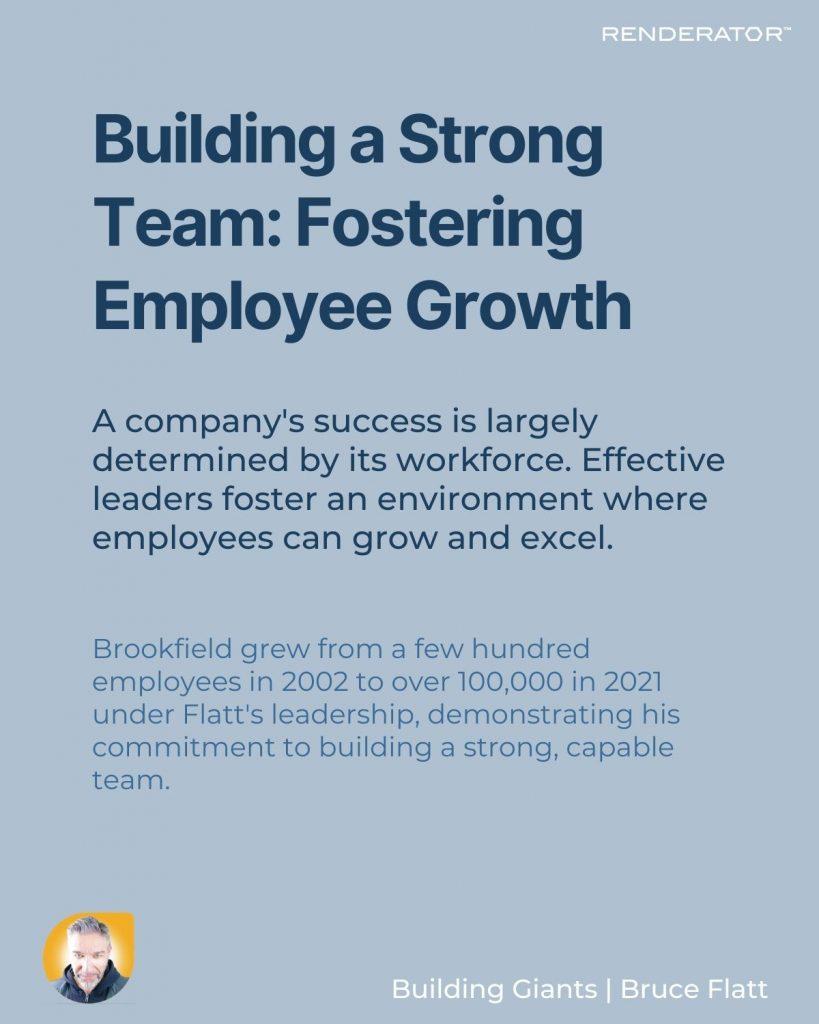 A company's success is largely determined by its workforce. Effective leaders foster an environment where employees can grow and excel.
Brookfield grew from a few hundred employees in 2002 to over 100,000 in 2021 under Flatt's leadership, demonstrating his commitment to building a strong, capable team.
Making a Difference: Philanthropic Leadership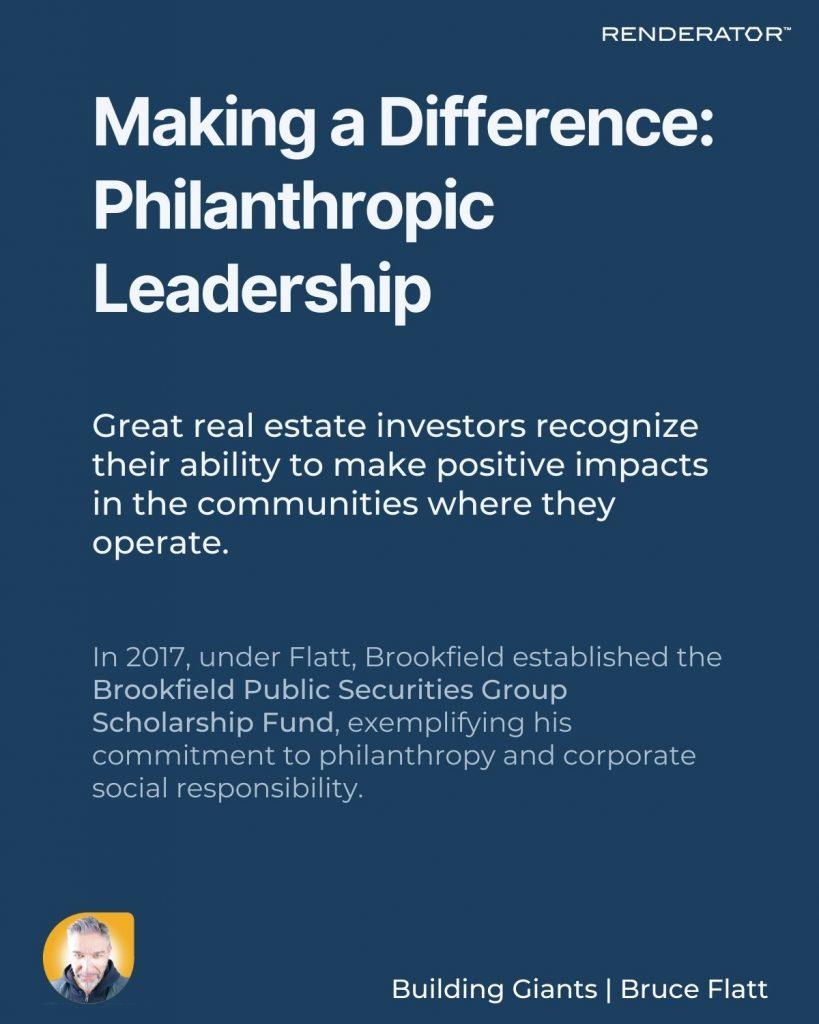 Great real estate investors recognize their ability to make positive impacts in the communities where they operate.
In 2017, under Flatt, Brookfield established the Brookfield Public Securities Group Scholarship Fund, exemplifying his commitment to philanthropy and corporate social responsibility.
Mastering the Deal: Strong Negotiation Skills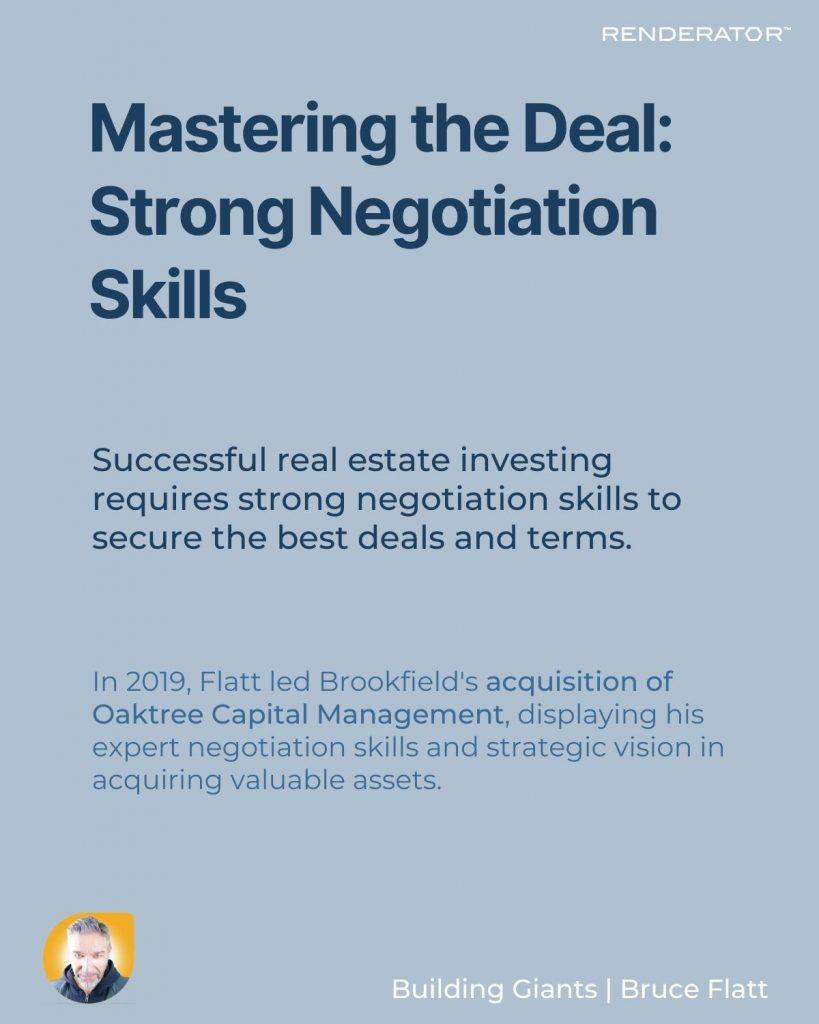 Successful real estate investing requires strong negotiation skills to secure the best deals and terms.
In 2019, Flatt led Brookfield's acquisition of Oaktree Capital Management, displaying his expert negotiation skills and strategic vision in acquiring valuable assets.